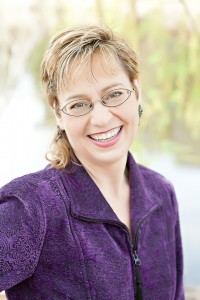 The Reverend Shelley L. Dugan
Professional Minister for over 25 years
Board Certified Chaplain with the Association of Professional Chaplains
Skilled at meeting people where they are at spiritually
Enjoy working with people with different perspectives
Love to do weddings!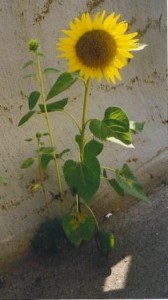 Beloved Life
This sunflower is growing in a crack next to the median on Highway 494 in the Twin Cities.  Despite the poor conditions – very little soil, air filled with car exhaust, mixed light, and very limited water – this flower is flourishing.  There is a power in life that allows one to thrive, even in less than ideal circumstances.
Educationa and Professional Experience
B.A. – Cental Bible College, Springfield, MO – Biblical Literature

M.A. – Assemblies of God Theological Seminary, Springfield, MO – Pastoral Care

M. Div. – United Theological Seminary of the Twin Cities

Clinical Pastoral Education – 7 units (2 at Metropolian Mt. Sinia Medical Center, 5 at Hazelden Foundation)

Liscenced Pastor with Assemblies of God – 1985

Ordained Unitarian Universalist Minister – 1996

Chaplain for hospice, chemical dependency, psychiatic care, long term care, homeless, veterans, dual diagnosis, level II trauma, hospital

Pastored 3 churches

Director of Spiritual Care for 3 facilities

Currently Chaplain Manager at Mercy Hospital, Coon Rapids, MN